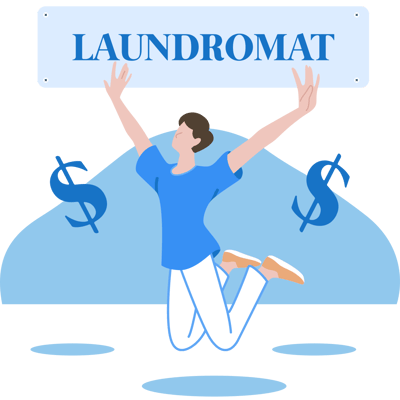 Free Webinar!
How to Leverage Technology to Create a More Profitable Business
Join us on November 16th, 2021 at 1PM PST / 4PM EST for a free webinar to learn how to use technology to leverage a more profitable business!
In our webinar, we will discuss:
How an Advanced POS System Can Help Grow Your Business

Investing in the right POS system can be a game changer for laundromat owners. Having this tool correctly implemented into your store can allow for meaningful data collection, expansion and ease in overall operations. Learn more about how the Cents Advanced POS systems can help you leverage technology to create a more profitable business in our free webinar!
How to Streamline & Centralize Your Operational Workflows

Aim to improve your stores productivity and efficiency. Organize and streamline your processes to ensure more predictable business outcomes. Learn how to automate your manual business activities by leveraging operational technology!
The Importance of Reducing Manual Work and Increasing Employee Efficiency

Eliminating repetitive work can empower your team to preform better and focus on tasks that are more meaningful. Not only will this give you your time back, but it will reduce the likelihood of human error. Learn more about how technology can help your business be more profitable!
Sign Up For Our Free Webinar
Are you curious about

leveraging technology to create a more profitable business

? Sign up for our free webinar! Key points include:
How you can start with a basic wash-dry-fold package and give your customers the ability to offer add-ons, which will increase profitability.


How to reduce manual work and increase employee efficiency.


How to streamline & centralize your workflows.



How you can grow your business with Cents!
Sign Up For The Free Webinar