This month, we are thrilled to feature our Marketing Coordinator, Amanda Wade! Amanda is truly a jack of all trades on the Marketing Team. Not only is she a ✨master✨ of project management, from keeping everyone up-to-date on tasks to creating organization within the team, but she does everything from creating beautiful graphics, copywriting, and more! We spoke to her this week to learn more about her role at Cents, why keeping your fork is important and her obsession with #trashtv 📺
Q. What gets you out of bed every morning?

Knowing that I will learn something new. Feeling challenged in my personal and professional life is extremely important to me. I love that at Cents, I am able to learn new skills and implement them in our Marketing Department. Whether it's graphic design or workflows, it is so motivating to wake up in the morning and know that every strive that we make as a team is helping Cents be the best that it can be! I believe that you can never stop learning and if you're the smartest person in the room… you're not in the right room!


Q. What makes Cents different from other places you've worked?
The culture is 1000% UNMATCHED! I never thought it would be possible to work alongside the most motivating, intelligent, hardworking, and hilarious people while being able to build a product that will change SMBs for the better at the same time. I know everyone says that the company that they work for is the best, but Cents LITERALLY is. Shoutout to the #trash-tv slack channel. I laugh until I cry when we go on tangents about the Bachelor or Love is Blind.
Q. What has your career path looked like?
I began my career working for a few different marketing and advertising agencies. I loved expanding my knowledge in all aspects of marketing, branding, public relations, and project management. Being exposed to hundreds of different clients across several industries gave me the experience to think innovatively and keep up to date with industry trends to reach the client's overall goals. When it came time to make a transition in my career, Cents was a no-brainer. Every day, I feel so lucky to be able to focus 100% of my time on our product and brand. It's incredible to see how far we've come and how much more we can do!


Q. A typical weekend for me is…
Spent walking my Frenchie, Beau, listening to audiobooks, and hanging out with my friends and family!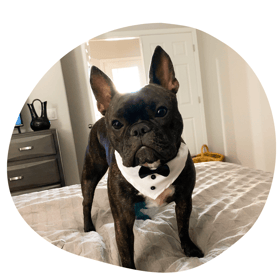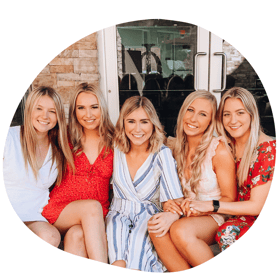 Q. If you could switch your job with anyone else within Cents, whose job would you want?
No brainer. Anyone on the Engineering team! The fact that they can single-handedly build our entire product is amazing to me. I admire their work SO much because I can only imagine how difficult it is to be in their shoes. My dad is a computer programmer and I grew up watching him read lines of code from his computer and thought it was the coolest thing in the world.


Q. Tell us one thing people don't know about you.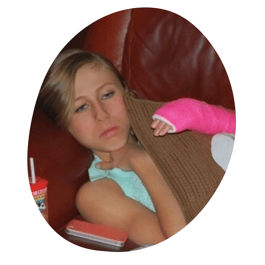 When I was in high school, I broke my left hand and with my luck, it was my dominant side. I was stuck in a cast for 6 weeks and during that time, I had to relearn how to do EVERYTHING with my right hand. Ever since then, I've been strangely ambidextrous. I use a computer mouse with my right hand, but will always pick up a utensil with my left. Brush my teeth with my right hand, but will always choose to turn left if I have the opportunity to in a parking garage. It's the weirdest thing and my brain will forever be confused. See the image on the right for a sad 15-year-old me!


Q. What advice do you have for prospective Cents candidates?
The laundry industry doesn't sound like the 'sexiest' thing in the world, but it's the most rewarding job that you'll ever have. The small businesses that you'll have the opportunity to work with will teach you how much of an impact you truly have on their lives and business. Be yourself in your interview and get ready to join the best team ever!

Q.What your Motto or personal mantra/Words to live by?
"Keep your fork, the best is yet to come."
A little bit of background on this, because I don't mean to literally keep your fork… well, maybe.
When you're eating a full course meal and the main dish is being cleared, you are often told to "keep your fork." This is because there is another course coming that was even more delicious than the last, usually dessert or something like that. You're reminded to keep your fork because the best part is still on its way which can easily be transferable to life and is a nice encouraging thought from time to time. I read a story about this quote years ago and it stuck with me ever since!


Looking to join a team of innovative, dynamic, and creative individuals? Check out our careers page to learn more about us and view our open positions! We're growing fast and are always looking for new talent to help us revolutionize the laundry industry.