This month, we are delighted to feature our Account Executive, Bobbi Frankel! Bobbi never stops pushing herself to make her dreams a reality. She embraces the hustle and bustle of her job here at Cents, which is what makes her such a crucial part of the team. We chatted with her this week to learn a little bit more about her journey to Cents, her collaboration with Whole Foods, and her secrets to success!🚀

Q. What gets you out of bed every morning?
Loving my work is very important to me. I'm a "do-er," so what gets me out of bed every morning is the idea that I'm going to do something cool that day. Luckily for me, I love my job at Cents. There hasn't been a day since I started working here that I'm not excited to work. Knowing that I'm going to be able to wake up and go for a gorgeous run somewhere and get right to it at this company that I love is the biggest motivation in the world.
Q. What makes Cents different from other places you've worked?
I've never had what would be considered a "full-on sales account executive" position. I've always done sales, relationship building, and product development, but never just 100% sales. So right there, it's different. Secondly, I've never worked in technology or in software, so that also makes it very different. I absolutely love being in this field because everybody needs software in their business no matter what you're doing. I'm so excited to be a part of something that is basically the revolution of the industry.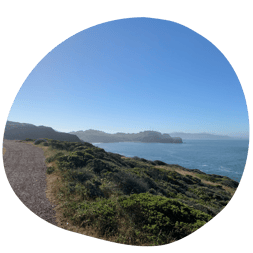 Q. What is your secret to making progress each day?
That's really easy. Every morning I go for a run, and while I'm running, I start to process and get ready for my day. I come up with ideas and brainstorm. The second thing I do is have a cup of coffee and I make a list for the day!
Q. What has your career path looked like?
I've always done various jobs. I've hopped around from marketing to product development and packaging, and always, in these roles, I did a form of sales. But what really created my career path was when I started my own food company. 15 years ago, I started a gluten-free and vegan baking company before anybody even knew what gluten-free was or meant. And I, just like with software, sensed that this was the rising tide and caught the waves with that company. I started it out of my kitchen, and within a year I had a full, very active business. Within 24 months I had co-branded with a national retailer, Whole Foods, and my brand had gone national and basically, hit the big time. So it was very fast and fun.

Q. What is your proudest career moment and why?
My proudest career moment was when I was able to take an idea, which was that I felt like my own product line belonged with a large, very successful grocery chain. In my mind, I needed to make this partnership happen. And secondly, my proudest career moment was actually selling that idea to them and sealing the deal. I had the idea, I wanted it, and I made it happen.
Q. A typical weekend for me is…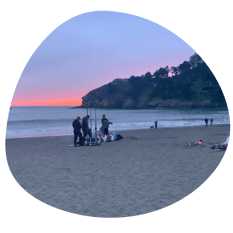 A lot of hiking. I live in a beautiful space here in Marin County, so it involves a lot of hiking, bike rides, beach walks, coffee with friends, and dinner with my family.

Q. If you could switch your job with anyone else within Cents, whose job would you want?
Not that I can actually have the skill set for this, but if I could, I think that I would like to do what Nick, our COO does at Cents. I think it would be incredible to have a bird's eye view and experience where you are basically the orchestrator of this incredible symphony, as you might call it.

Q. What is the best part about your job?
One of the biggest joys of my job at Cents is hearing the stories of operators and owners and how they got into the industry and what their hopes and dreams are. Nothing is better than connecting with operators all over the country and hearing their stories and bringing something to them that will make their lives better.
Q. What advice do you have for prospective Cents candidates?
If you think you want to work at Cents, I would suggest that you be the kind of person that's open to the excitement and a team of people that are committed, have integrity, and are energetic. So if you like to be around that kind of energy, then I think, run, don't walk, but run your way to Cents and get here fast.
Looking to join a team of innovative, dynamic, and creative individuals? Check out our careers page to learn more about us and view our open positions! We're growing fast and are always looking for new talent to help us revolutionize the laundry industry.