This month on our Employee Spotlight series, we are very excited to feature our Head of Video Content, William Kenton! William is a crucial part of the marketing team at Cents. He's behind the awesome videos and pictures on social media, emails, and blogs that employees and operators love!
Q. What makes Cents different from other places you've worked?
Well, this is the first place I've worked full time, but definitely the people. I think it's cool how well people work together from different corners of the country. Some remotely, some in person. Everybody's really supportive of each other. The people here are really kind compared to other places I've worked. Everybody sees the vision of the company and I think that's definitely unique because not a lot of companies feel like all of the people, depending on their role, get that big picture and sense of where the company is headed, or where we want it to go and use that as a kind of North Star. So I think that's cool.
Q. What has your career path looked like?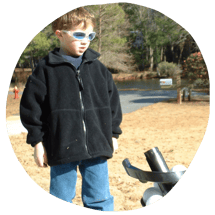 I always knew I wanted to work in film from a young age, I was kind of spoiled that way. So after film school, I PA-ed for a year, which is the lowest of the low on set. I got an idea of what New York productions and comedy productions were like, and the different roles that you could choose. And then I started assistant editing freelance and working with agencies and a bunch of different brands. Then, I moved to animation and freelance editing for three years, including with Cents before I joined the team full time. I would work with tons of different creative directors and brands and have also done some writing and directing work and collaborated with different actors and writers. And then I started working with Cents through a connection that I had with an existing team member and started creating customer testimonial videos with the marketing team. It's been a great learning experience to kind of step by step help visually build Cents.
Q. What is your proudest career moment and why?
I did visual effects for SNL this April. It was definitely a lifelong dream. To go to work in 30 Rock and work for SNL was just crazy. It's an awesome production to be a part of. And the VFX artists, they're like wizards.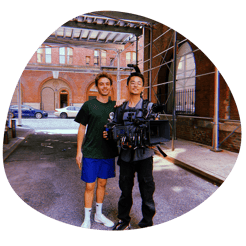 Q. What is your secret to making progress each day?
By 65%, just do it #Nike, then 45% have an open mind.
Q.What advice would you give to your younger self?
Take tabs on where you're at and understand your role. Make the most of it. Practice gratitude. Don't be afraid to be alone. Have fun.


Q.What is a quote that you live by?
Don't take yourself too seriously, but take your work seriously and it never hurts to ask.


Q.If you could switch your job with anyone else within Cents, whose job would you want?
Our hardware engineer, Max, because engineering is super interesting and he has a factory with a tricycle in it. There's less room for mistakes in engineering. I respect his precision.

Q. Tell us one thing people don't know about you.
I'm going to plug "Lisa," my production company with my great friend and collaborator, Sam Blumenfeld. For the past four years, we've been putting on monthly live comedy shows that vary from sketch to improv, with a troupe of 14 players, a few of which are now on SNL. Right now, we're shooting music videos and narrative shorts and developing scripts to sell to networks.
Q. Motto or personal mantra/Words to live by?
Don't take yourself too seriously, but take your work seriously and it never hurts to ask.
Looking to join a team of innovative, dynamic, and creative individuals? Check out our careers page to learn more about us and view our open positions! We're growing fast and are always looking for new talent to help us revolutionize the laundry industry.