Laundromats are a great business with many attractive qualities for savvy investors and business owners. It can be a business through which laundromat owners gain flexibility and personal freedom, as well as the potential to scale their businesses and wealth.
However, there are also some negatives to the business to be aware of. Many who get into the laundromat industry are looking for a form of "passive income," and may be disappointed by thinking of it that way. Having a physical location creates a certain amount of overhead and demographic targeting can be challenging. I've put together 3 of the most important pros and cons of owning a laundromat business.
Let's dive in!
Pros of owning a laundromat
1. High cash flow
Laundromats can help you reach your cash flow goals quicker than most other investment vehicles, including stocks and real estate investments. This freedom that laundromats can provide you is reason enough for many investors to take a second look at laundromats.
2. Flex time
While we're on the subject of personal freedom, another huge perk of owning laundromats is the flex time that owning this type of business affords the owner. Laundromats don't require their owners to be present 24/7. In fact, when set up correctly, owners can expect to spend about 5 hours per week on average managing their laundromat.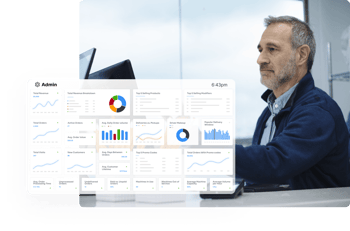 This flex time can be enhanced even further when utilizing management tool such as Cents. Cents is a business-in-a-box solution for laundromat owners to minimize the time spent on their business while maximizing the impact of that time on the growth of the business. Cents gives you the tools you need to ensure your business runs optimally while giving your customers the best experience in town.
3. Wealth-building potential
Beyond the cash flow we already mentioned, laundromats have the ability to accelerate wealth building by building equity in your business, offering tax advantages, and being scalable. Software solutions like Cents make it easier than ever to scale your business. And Cents grows with your business. Wherever you start and wherever you grow to, Cents can meet you where you're at and take you where you're going!
Cons of owning a laundromat
While there are many pros to owning a laundromat business, there are some cons to be aware of as well. Let's talk about a few of them.
1. Laundromats have a physical location
Laundromats have a physical location, they utilize machines that can break, and you're dealing with people live and in person. As a result, laundromat owners may be forced to make some challenging financial decisions regarding where stores are located or whether they want to own or rent their space.
2. Cash businesses are difficult to leave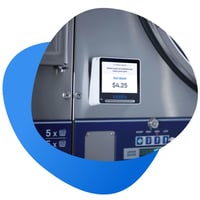 Because laundromats are cash businesses, it can be difficult to leave the cash collection responsibilities to someone else even if they're a trusted family member or friend. However, utilizing a card or app payment system with business management software like Cents can help free you up.
3. Laundromat customer demographics can be tougher
Finally, laundromats tend to attract vandalism, homeless people, and transients. It can be a tricky balance between empathy for those with needs and keeping your store clean, safe, and reliable for your customers. But if you can manage to do that, you're on your way to a profitable and fulfilling business!
Harness the pros and tackle the cons of owning a laundromat
While there are pros and cons of owning a laundromat, having the right laundromat management tools in place can help tackle the cons and harness the full potential of the pros. Book a free demo to see how Cents can help you grow your laundry business and better streamline your overall processes.