TLC Wash House has been proudly serving Union City, New Jersey for nearly six years and is committed to providing their community with safe and dependable laundry services. TLC Wash House is owned solely by Tracy Cornette and operated by a women-only team.
Tracy's laundromat specializes in wash and fold and self-service for their loyal customers and takes pride in their "we care" attitude. Tracy and her team support their community by offering free dry credits and a $25 bonus for every $20 laundry card loaded.

TLC Wash House has been able to produce more volume and automate their systems by adopting Cents' all-in-one platform to their operation.

The Problem
Prior to using Cents, TLC Wash House was managing their wash and fold service by paper. Tracy's employees would process orders by recording the customers' information using pen and paper, manually weighing the clothes on the scale, and logging all of the information into their books by hand.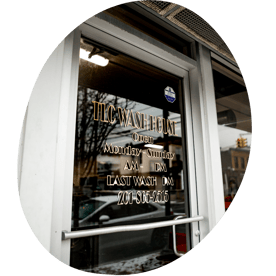 "We struggled for a long time trying to keep a complete database of customers, managing our overall services, all while doing a ton of repeat manual work," Tracy, Owner of TLC Wash House explained.

Once Tracy began to evaluate the clutter of handwritten receipts, recording inconsistencies, and the time it took to complete basic operational tasks, she realized it was time for a change. "I could tell that we couldn't sustainably operate for much longer," Tracy explained.

Discouraging feelings grew as the laundromat could not handle the additional volume increase. What TLC Wash House needed was a software "that could do it all for us," Tracy said. "When I saw how user-friendly Cents was, we were sold."
The Solution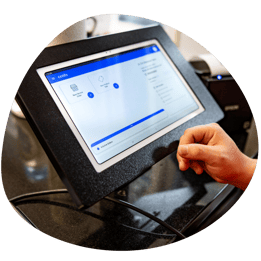 TLC Wash House implemented Cents into its operation as their volume began to increase past manual recording capabilities. Tracy explained that she had tried to use "several laundry management systems in the past, but nothing checked all of the boxes that we needed."

"Cents is totally geared towards what we do here as a laundromat, especially operating and wash and fold. Because of the previous system that we were using, my team was intimidated by all laundromat softwares, but those feelings quickly disappeared with Cents."
"We've been Cents users for about five months,'' Tracy said in February 2022. "It was easy to onboard my team. We basically plugged it in and we're good to go. I can't imagine life without it now."
The Outcome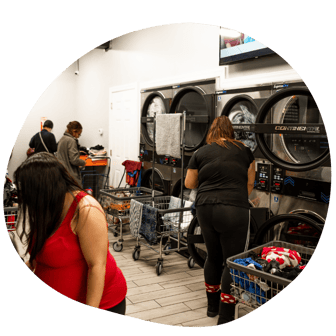 With the Cents platform, manual tasks take less time and Tracy's business is automated more than ever before. The TLC Wash House can now handle double the volume than before and order intake is easier to execute for Tracy and her team. Additionally, TLC Wash House provides a more personal experience for their returning customers due to their more accurate customer database.


"Using Cents, I like that now we actually have a database of our customers, their name, their phone number, their email address. That's all in there. I think it gives a little more professionalism to the store. Now that we have this POS system, the printed paper comes out and it's really user-friendly for my employees to operate." Tracy said.


TLC Wash House has been able to improve their business reporting, automate their everyday tasks, create a better overall experience for their new and returning customers with their new and improved database, and increase their volume by using Cents' all-in-one platform.