This month, we are excited to announce our incredibly talented Vice President of Engineering, Ethan Durham! We can't wait to see the impact that he brings to Cents. We spoke to him this week to learn a little bit more about him, his obsession with Harry Potter and his secret identity of being a hip hop producer 🎧⚡️
Q. What gets you out of bed every morning?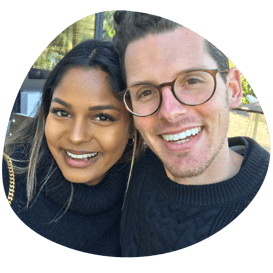 I always try to get up and go for a run so that I start my day by doing something productive. I've always believed that if I can do some type of workout when I first wake up, then the rest of my day becomes more productive.
Other than that, I'm always super motivated to start my workday. I am so excited by all of the things that are going on with Cents, and it's been inspiring to feel fulfilled by my day-to-day tasks. There hasn't been a day since I started at Cents that my alarm goes off in the morning and I don't want to get up!
Q. Tell us one thing people don't know about you.

I'm obsessed with Harry Potter. I also make hip-hop beats and screen print T-shirts! One of the most inspiring people to me is the late Virgil Abloh. He was the Creative Director at Louis Vuitton and created the clothing brand, Off-White.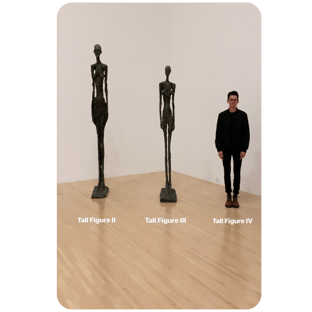 One thing that I love about him is that he wore so many different hats. He was obviously an artistic director, but he was also a DJ, had a master's degree in architecture, and just had so many wide-ranging skill sets, which I find amazing. I won't say that I try to do it on that level, but I admire that wide-ranging artistic skill set which is why I like to find ways to be creative in many different avenues.
Q. Motto or personal mantra/Words to live by?
I have two actually! The first is: "I am." I think that statement alone is one of the most powerful things you can say to yourself. By saying things like "right now I am strong, I am smart, I am happy" you are saying to the universe that this is my current state, I am this. It's not that I want to be, but what you are right now. So I always try to remind myself at the beginning of the day or throughout the day, especially if times are tough or something that I'm working on is difficult, it always reminds me that I can do this. It's a very centering reminder to myself.
I have a tattoo of my second mantra which is: "miles to go before I sleep" and it's from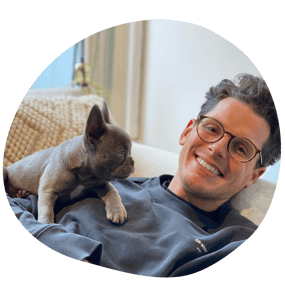 a Robert Frost poem called ​​Stopping by Woods on a Snowy Evening. The phrase "miles to go before I sleep" is a reminder to me that there's so much more to do, and there's always something better. You can always be doing something more: improving something, working towards something, really anything. To me, that's an internal inspiration and reminder to take a minute and celebrate whatever I am doing, but also remember that there's more to be done. There's always more to inspire you. There's more to aspire towards, and there's always going to be something that keeps you going.
Q. Is there anything else that you want to share with us that you want the people to know about?
I want to say thank you so much for asking me to do this! I am so excited to be a part of the Cents team and it means a lot that you asked me to do this interview. I'm just very, very thankful for this team and everybody that I'm getting to know and working with. I appreciate you all, and I am just so grateful to be a part of this journey with Cents!
Looking to join a team of innovative, dynamic, and creative individuals? Check out our careers page to learn more about us and view our open positions! We're growing fast and are always looking for new talent to help us revolutionize the laundry industry.