This month's employee spotlight features Laura Dattner, our amazing Director of Experience! She has been an incredible early addition to our team and is the mastermind behind our product design. We spoke to Laura to learn more about her journey with design, what brought her to Cents, and why she was the youngest Led Zeppelin superfan in the world.
Q. What gets you out of bed every morning?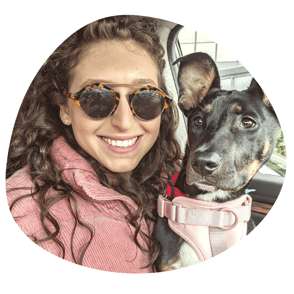 First and foremost, kisses from my puppy - Betty! Other than that, a hot cup of matcha tea, and excitement about pushing forward on the many projects we're working on at Cents!


Q. What makes Cents different from other places you've worked?
There's a pervasive excitement from everyone on the team about what we're doing. It has made the road so much fun and the days go by quickly. It really feels like we are changing an entire industry. Also, this team is full of hilarious people. We're getting things done and laughing all the way through.

Q. What has your career path looked like?
I studied Interior Architectural Design in college and realized the part I was most interested in was the technical and psychological aspects of design - really getting to the heart of what the interaction feels like for the user. This led me into starting a graphic design internship with an art & design marketplace, and later product design for what ended up being a 7-year-long experience growing with a young startup through its multiple pivots and acquisition by a major player in the Interior Design space. During that time I developed a love for product which brought me to Cents in its early days.


Q. What is your proudest career moment and why?
I'm proud every week on our "all-hands meeting" when I see new faces join and the Zoom grid grows. Having started with Cents when we were only a handful of people, it's really amazing to see the team grow and our hard work paying off.

Q. What has your career path looked like?
Buy Netflix stock and trust yourself.


Q. What is your secret to making progress each day?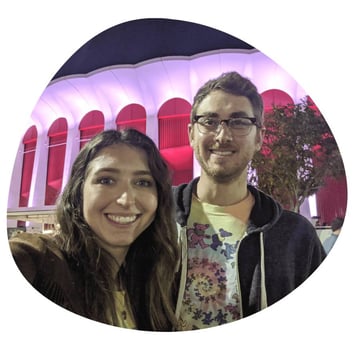 Write out goals for the week ahead and break them down into tasks to complete each day. Writing things down on paper feels more committed and keeps me accountable.


Q. A typical weekend for me is…
Cruising around LA with my husband and dog, meeting friends for a meal, and exploring different areas of this massive city. Then I like to come home and watch a movie while knitting or doing a puzzle in my coziest loungewear. I'm an 80-year-old woman at heart. Pre-covid I had a goal to see live music at least once a week, so we were doing that most weekends. I'd like to get back to that soon, it's my favorite thing to do.
Q. A typical weekend for me is…
I love my job, but if I had to switch with someone I think it would be one of our hardware engineers (providing I had the education and skill to go with that). I'm a maker by nature. I love to build things and I think it's so cool to create a tangible product that people will interact with.


Q. Tell us one thing people don't know about you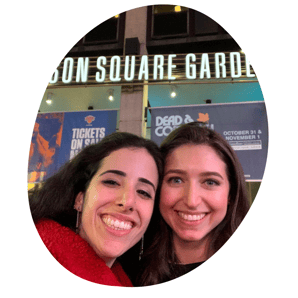 I'm a jigsaw puzzle wizard. Give me a sadistic all-white 1000+ piece puzzle and I'll stay up all night to complete it. I've also been a Led Zeppelin superfan since the age of 8.


Q. What advice do you have for prospective Cents candidates?
If you aren't a Lord of the Rings or Harry Potter fan, you should probably hop on that train (and by "train" I mean the Hogwarts Express).


Q.What is your Motto or personal mantra/Words to live by?
No matter what, I make it a priority to always be kind and patient.
Looking to join a team of innovative, dynamic, and creative individuals? Check out our careers page to learn more about us and view our open positions! We're growing fast and are always looking for new talent to help us revolutionize the laundry industry.