This month, we are thrilled to feature our Customer Success and Onboarding Specialist, Zariyah Morvan! Zariyah has a natural talent for creating long-lasting and meaningful connections with all of our operators and ensuring their experience is top-notch here at Cents. We chatted with her this week to learn a little bit more about her journey as a Customer Success and Onboarding Specialist, her proudest career moments, and her secret ability to speak Greek! 🚀
Q. What gets you out of bed every morning
I would say right now: my future. I'm very future-oriented and a very driven person, generally. I feel like I'm at the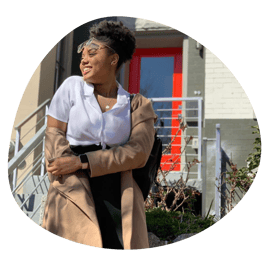 age where I'm starting to see all of the work that I've been putting in and all of the goals that I've created for myself over the years actualize. So, it's very exciting to almost be in the home stretch of the years of hard work and effort.
Q. What makes Cents different from other places you've worked?
A lot! I would say the main difference is I love that Cents is a place where I can feel I'm welcome to authentically show up as myself and be celebrated in so many different ways. I love that we all come from such diverse backgrounds. It's something that's celebrated and not necessarily just toted around as another fun fact. Also, the flexibility and freedom and independence that I have. For me, that's a huge thing because it signifies the trust that the team has in me to get things done, and I also trust them to do the same.
Q. What has your career path looked like?
I graduated at the onset of the pandemic, so needless to say, things didn't go my way. I started as an account executive at a marketing firm and moved up to a corporate trainer where I had a little bit more leadership and management responsibility, which was great. Now, I'm at Cents working on a team that is the mitochondria, literally the powerhouse of the cell, just like that joke online! But, I really do feel that way because the Customer Success Team gets to touch so many different parts of the company and actively feel like we are engaged and have a voice and a say in the general operations of things.
Q. What is your proudest career moment and why?
Oh my gosh, there are two things. One is really, really small, but it was during one of our team meetings and the leadership team asked, "Who's someone you think deserves to have a shout-out this week?" And so many people from across the company put my name. I took a picture and sent it to my mom because it really does feel good to have your work recognized. I'm the type of person who's very execution-focused and so I don't do things for recognition. It kind of came as a surprise and it just felt very good to be recognized by my peers. Then, I would say the second one is being trusted with a larger account very early on. It really signified to me the trust and respect that my manager, Shanin, has for me.
Q. What is your secret to making progress each day?
I think I'm just a very execution-oriented person. I'm very results-driven and very impact-driven as well. So I'm always thinking "what deliverable can I provide today?" And that's how I think with my operators as well. What progress have we made? What can I show them? What can I do to help strengthen the bond between us? And I think that's a huge secret, I would say, if any, to making progress.
Q. A typical weekend for me is…
I'm definitely an out-and-about type. I've always been that type of person. I was born and raised in New York City, and as soon as I was old enough to go out and venture out on my own every week, I've been outside doing something. New York is the type of place where you could just leave your house and not have any plans and find something to do. So, I'm usually just outside somewhere. You might catch me in the city, you might catch me in Queens, I might be in the Bronx grabbing some food at my mom's house. I could be in Brooklyn hanging out with my Caribbean people. I'm just everywhere all the time. I love it.
Q. Tell us one thing people don't know about you.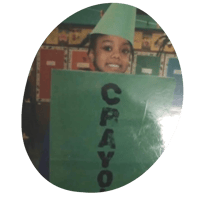 I speak Greek. I don't think anybody except Taylor knows that. I went to a Greek Orthodox school in the Bronx. It's the oldest one in the entire city. I learned a lot about Greek culture, Greek history, and, of course, the language. I'm a little rusty, but I feel like I am confident enough that if you dropped me off in the middle of Greece and I had to barter my way home, I could do it.
Q. What advice do you have for prospective Cents candidates?
When it comes to interviewing, I have a very interesting philosophy, because, in my last position, I helped with the recruiting process. I did care about skill, but what I cared more about was character. So, I guess my biggest advice for prospective candidates would be to know yourself, know what you're capable of, and know what you bring to the table. When you're interviewing, you're working within the realm of potential. But it's very important to know what type of person you are in what type of situation and be able to actually express that.
Q. Is there anything else that you want to share with us?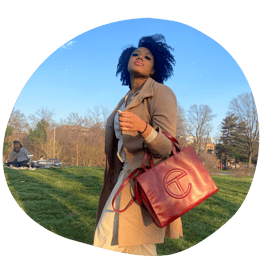 I want to highlight the fact that I'm able to be the best version of myself because I genuinely work with such great people. Not just people on my immediate team, but other investors even at our off-site have noticed that we have just such a great group of people. From top to bottom, left to right, and so I want to thank everyone for creating an environment that puts me in the best position possible to do my best and have that reflect on the company tenfold. So, thank you, guys.
Looking to join a team of innovative, dynamic, and creative individuals? Check out our careers page to learn more about us and view our open positions! We're growing fast and are always looking for new talent to help us revolutionize the laundry industry.