Before doing business, people turn to social media or the internet in search of a website that will give them more information about a company. They want to know what kind of services they offer, how much it costs, the store location and hours, and other elements that can help determine if they're interested or not.
Having a laundromat website allows you to be found by customers and showcase your business in your community. Here are some of the top features we've found successful laundromats include on their website.
What to Include on a Laundromat Website
1. Service Offerings & Prices
When a customer is looking for your website, one of the top things they look for is what type of laundry services you offer and how much it will cost them. You can dedicate an entire page or post a menu picture on the home page.
2. Locations & Operating Hours
Whether you have multiple locations or a single store, putting up your location helps customers find you. You also want to include the operating hours for specific services and what your holiday hours are if you have any. If you offer self-serve laundry, you'll also want to include those hours of operation if they're separate from any other services.
3. Pickup & Delivery Information
If your laundromat offers pickup and delivery, you'll want to include any information. What times you operate, how much it costs, and a form or link to schedule pickup and delivery are all examples of information you'll want to add.
4. Contact Information & Social Media Links
Posting your laundromat's contact information allows customers to get in touch with you should they have any questions about your service offerings. It also helps prospective commercial laundry clients get in touch if they want to do business with you.
5. Blog
This may seem like a tedious task, but it will actually help you attract more business. Even if it's just a few blog posts, putting them up will:
Help your laundromat show up on Google when customers are looking for one.

Show customers that you are a reliable, educated resource for garment care.

Educate customers on caring for laundry or prepping laundry to be cared for.
How to Start a Laundromat Website
If you don't already have a laundromat website, you'll first need to find an easy-to-use hosting platform or website builder. There are a plethora of website builders designed to be intuitive and user-friendly, it's just about picking one that you'll be comfortable using and that fits within your budget. It's more affordable than most realize, ranging from $14-$20 per month for the basic plans. Here are a few ideas to get you started.
Wix
Wix is primarily a "drag-and-drop" website builder. They provide hundreds of website templates to build off of and customize based on what you're looking to create. Wix also gives owners the ability to sell products online or offer customers the option to book services online. For example, Wash-Dry-Fold or Pickup and Delivery.
WordPress
WordPress is another well-known website builder that provides its customers with flexibility and user-friendly features. With their paid plans, they also offer hundreds of templates to construct a website from, and it's very easy to edit sections and pages.
Squarespace
Squarespace is known as a great platform for eCommerce stores, but they also offer simple plans for businesses looking to build a regular website. They are also known for their resources that come with different plans, allowing you to email customers, post on social media, and other marketing tasks.
Examples of Different Laundromat Website Designs
We took a look at some of Cents' laundromat owners and operators and chose a few of our favorite websites to inspire you. These websites are perfect examples of laundromat website designs that create a premium customer experience. They follow an aesthetic and offer many of the features — if not all — that we suggest you start off with for your business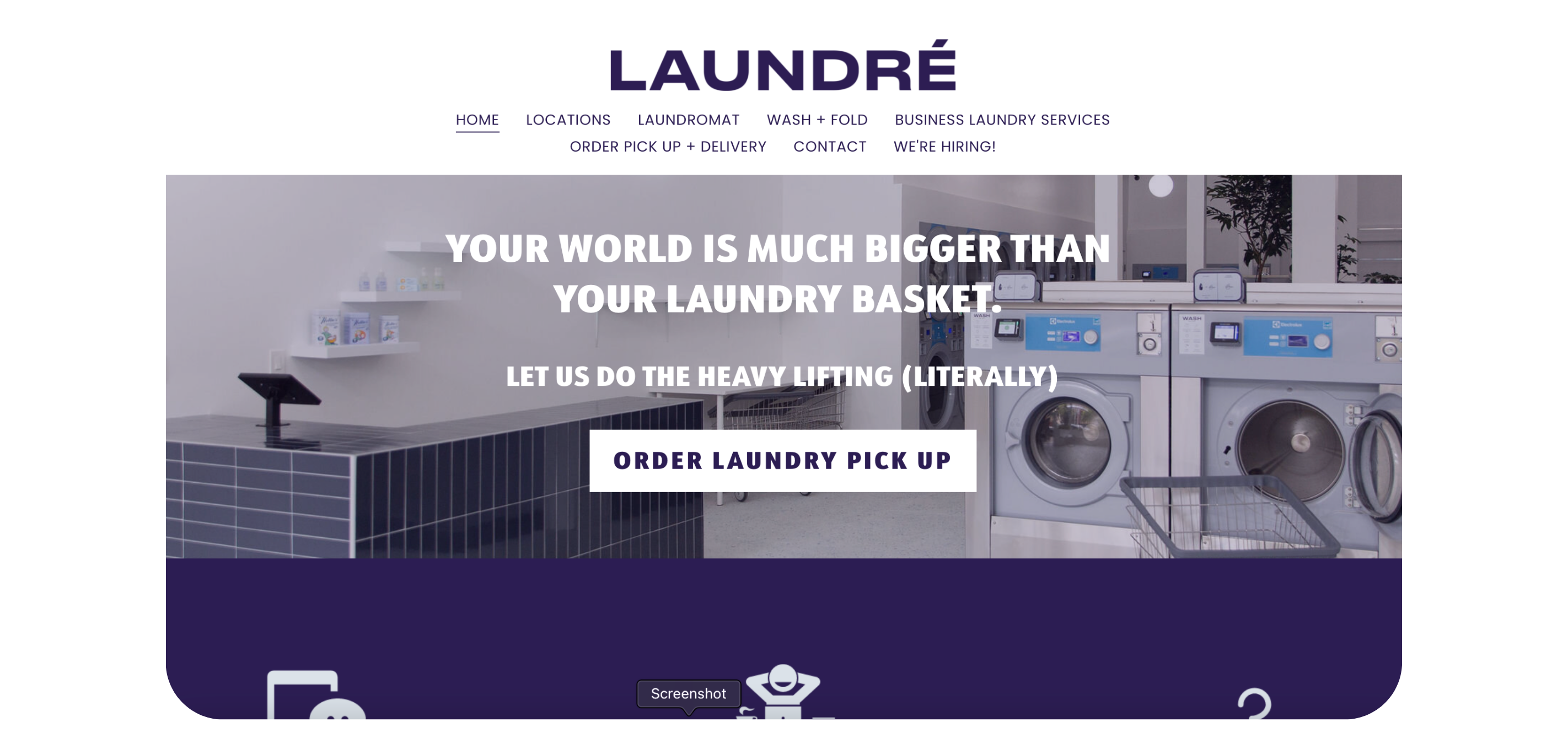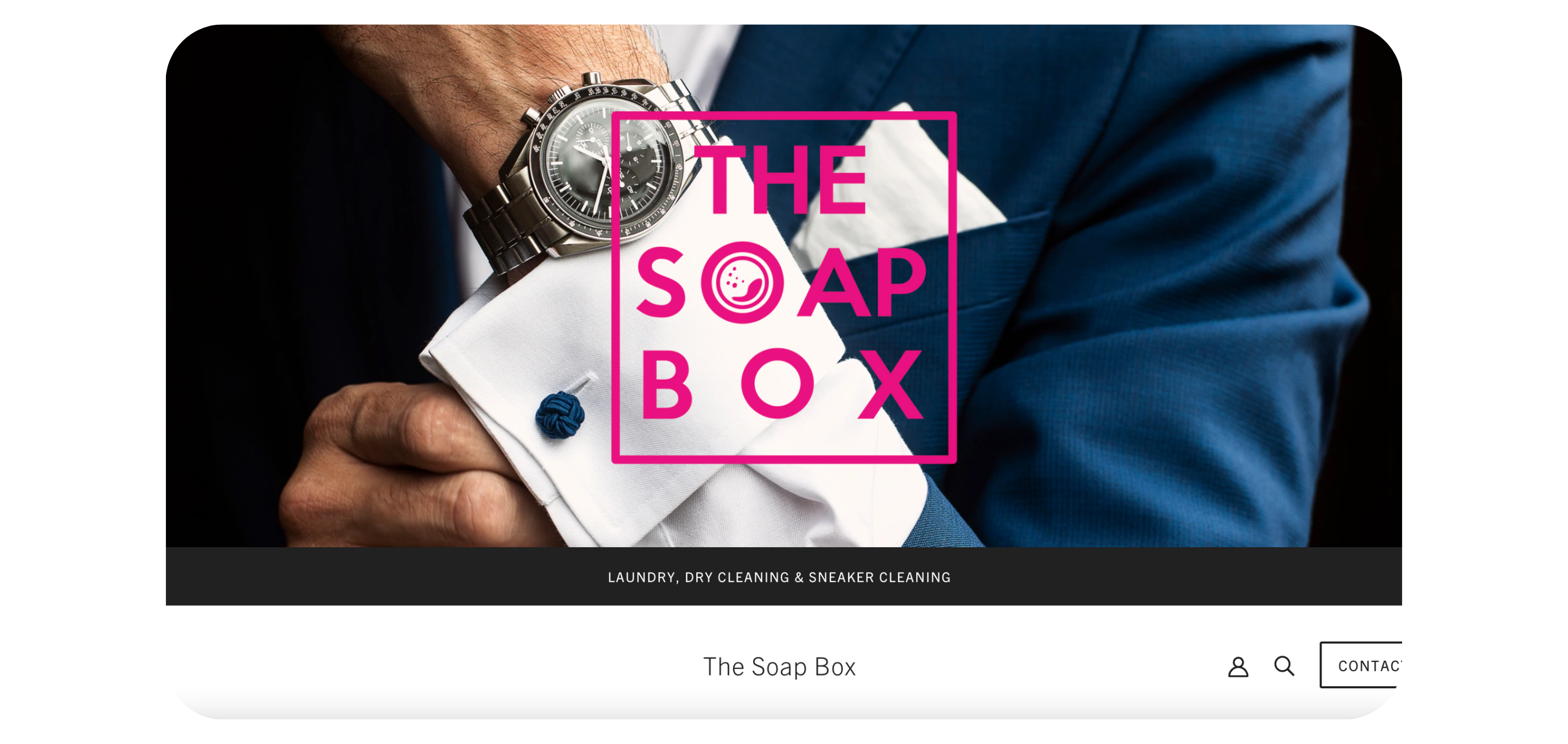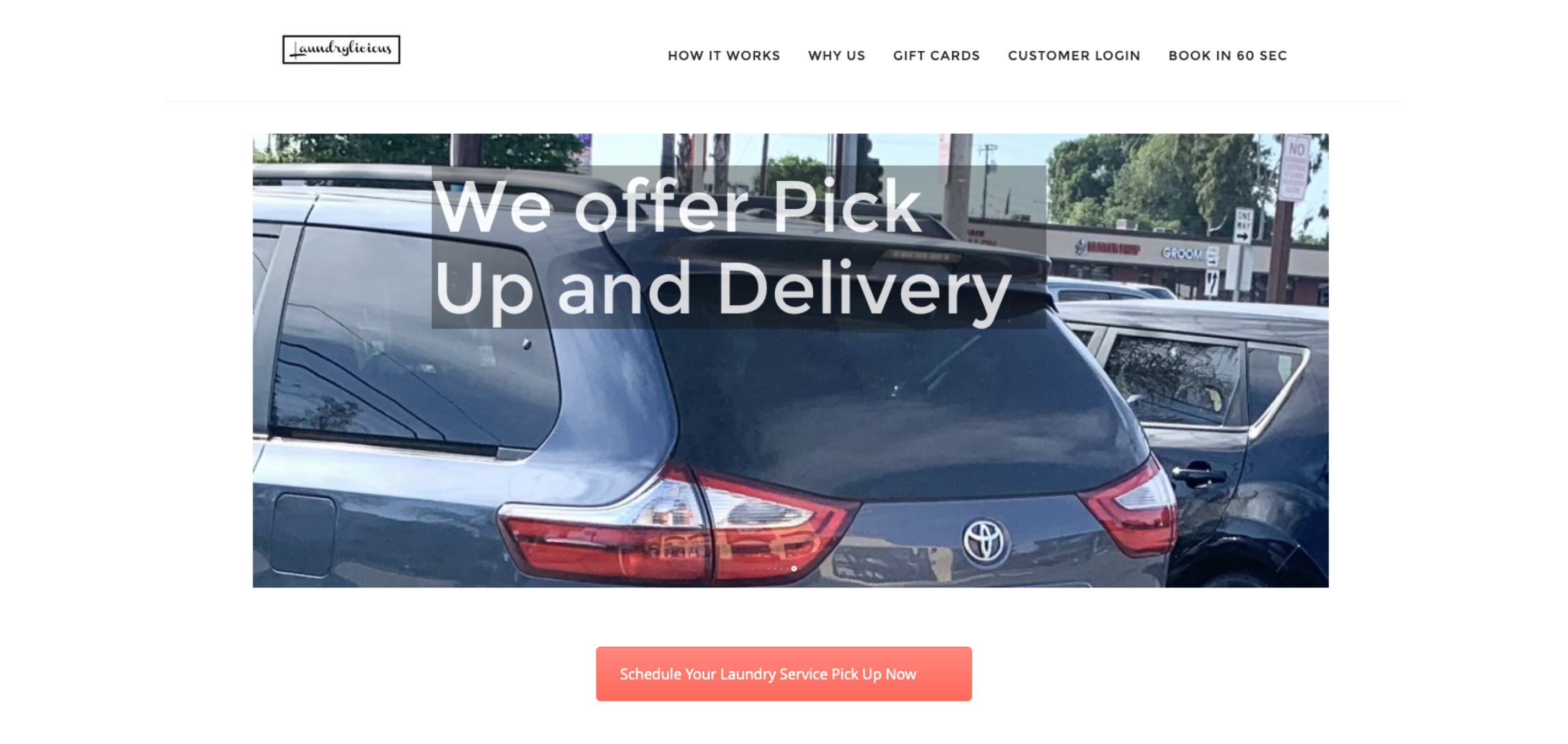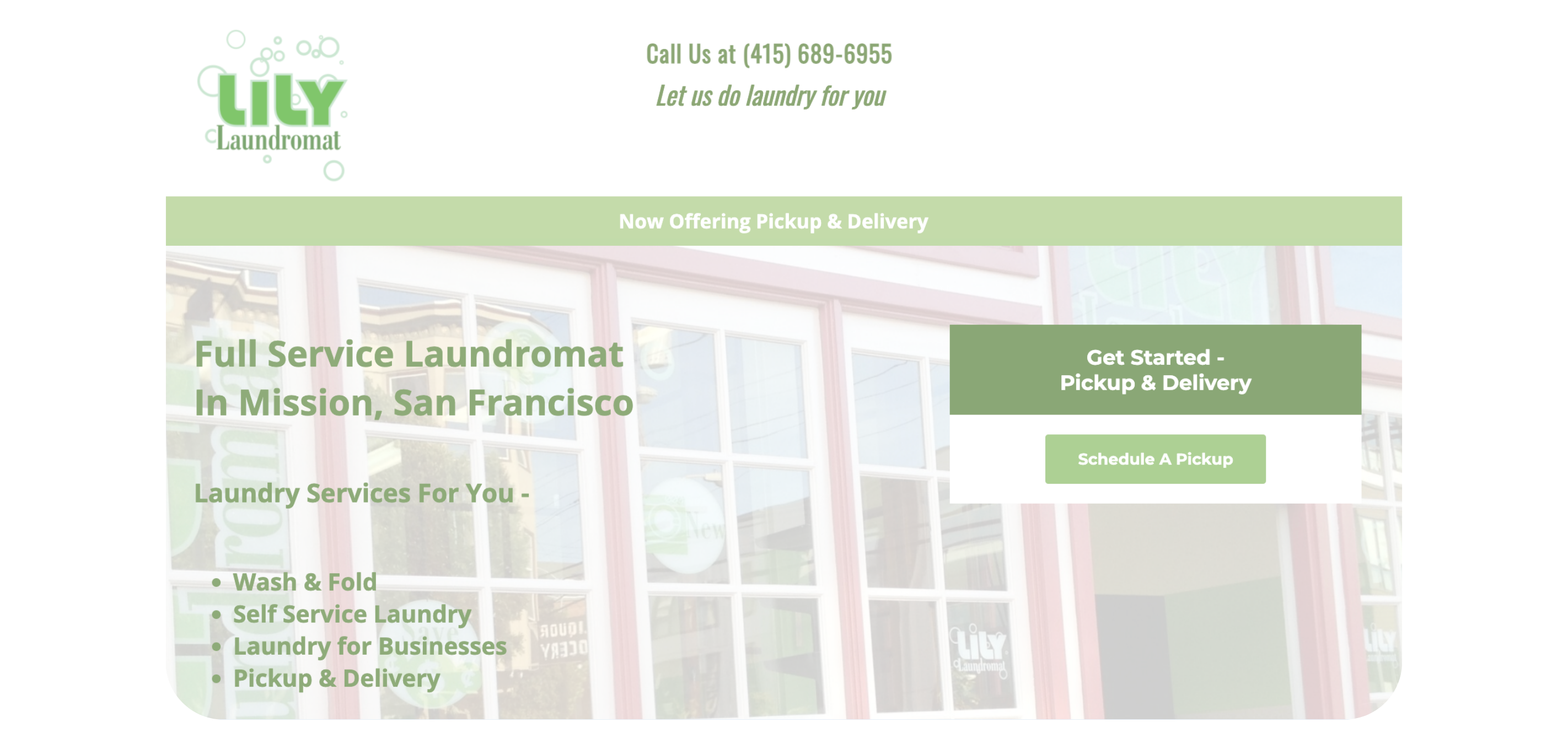 Market Your Laundry Business with Cents
Creating a website may seem like a big undertaking, but it can help your business by attracting more customers, building stronger customer relationships, and helping your business generate more revenue. Make managing and growing your business more efficient with an all-in-one laundry business management system like Cents.
To streamline processes at your laundromat and save you time and money, Cents Accelerate gives you all the resources you need to attract, retain, and re-engage customers. Watch our webinar about The 3 Fundamentals of Laundromat Marketing and Cents Accelerate to learn more.
Download our webinar recording