Laundromat @ Fairview has been affectionately coined the "biggest and best laundromat" in Fairview, New Jersey. For nearly nine years, they have been offering self-service, drop-service, and their newest addition, Pickup and Delivery, to their loyal customers.
Laundromat @ Fairview has taken pride in its friendly staff and clean machines since 2013. They are committed to bringing fair prices, flexible options, and an amazing customer experience to the Fairview community.
Within the first five months, Laundromat @ Fairview has been able to easily integrate new service options and efficiently manage their operations by implementing Cents' all-in-one platform.
The Problem
"For years, the real goal for our laundromat was to get into the pickup and delivery space. I didn't have the overhead of purchasing a vehicle, hiring a driver, and obviously the insurance costs that go alongside that." Milton, owner of Laundromat @ Fairview explained.
Once Milton began evaluating the logistics to start pickup and delivery services, he realized there were wrinkles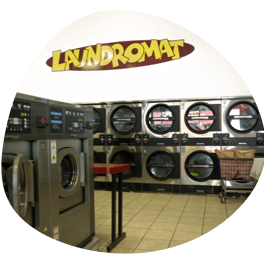 forming in the plan. "The overall costs of starting pickup and delivery service were unrealistic, and managing the service seemed impossible," Milton said.
Frustrations grew as the laundromat's scalability and revenue goals seemed unobtainable. What Laundromat at Fairview needed was a software solution that "had an ease in usability and could take care of any and all of our service offerings for us," Milton said. "When Cents reached out to us, we jumped on it."
The Solution
Laundromat at Fairview brought Cents into its operation just as Milton began to onboard new employees at his location; the perfect time to switch to a new business management platform. "The ease of use is incredible," Milton said. "Anyone can pick up a tablet and can understand how to use the platform which is amazing."
"We've now been Cents users for about five months,'' Milton said in February 2022. "Especially with Cents partnering with DoorDash, it gave us that opportunity to start exploring that venue of another revenue stream for the Laundromat which is a dream come true."
The Outcome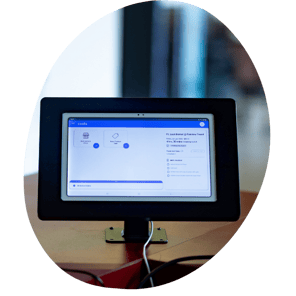 With the Cents platform, everyday tasks are easier to execute for Milton and for his team to navigate. Furthermore, the ability to offer Laundromat @ Fairview customers benefits such as Pickup and Delivery with order tracking and notifications has helped add an additional revenue stream to the business and automate their processes.
"The goal was to get Pickup and Delivery implemented at my store, and Cents provided the easiest way to do it," Milton said.
"Along with helping to increase my overall revenue, Cents have been able to provide the same sort of service that I try to provide my customers. When I call, there's a live person on the other end. If they don't have an immediate solution for me, they find somebody who can get me the answer that I need. They've been great, particularly in the day and age that we live in, being able to speak to people live is really important for me. And they're really responsive, so I'm really appreciative and thankful."
Laundromat @ Fairview has been able to seamlessly integrate Pickup and Delivery into their operations, onboard and train employees more efficiently, and automate their processes so that more tasks are completed to benefit their customers and store by using Cents' all-in-one platform.