This month on our #DimeOfTheMonth series, we are excited to feature Alyssa Urban! Alyssa is an operations expert. She loves taking initiative and pushing herself to always give 110%, which is why she's such an indispensable part of the Cents team. We chatted with her this week about her love for startups and New York City as well as the importance she places on a positive outlook.
Q. What gets you out of bed every morning?
My cat Leo gets me out of bed, he's my alarm clock in the morning when he wants food at 7 am. Aside from that, I usually wake up very excited about the day. I feel like there are never enough hours to do everything I want to do professionally and personally. I think that the morning is also a great time to set the tone for the day. So I typically try to do something for myself, either physically or mentally, and just get myself prepared and in the right headspace. I'll maybe do a little bit of planning for the day as well.

Q. What makes Cents different from other places you've worked?
Everything! I remember when I was interviewing and I looked at Cents and thought "this is everything I want in a company." What makes us so different is that when I joined the team, I realized that it's not just the business that's so amazing, but the people are the most talented, passionate, and invested people that I've ever worked with. I think everybody who works here is very aware of the opportunities we have and is super invested in achieving everything we can, and it just shows up in their energy every day and their attitude. And I think that's really unique and special to be around.
Q. What has your career path looked like?
Early in my career, I knew I wanted to get into start-ups. The opportunities that came with them seemed really exciting to me. I appreciate being able to take ownership, be creative and dedicate myself to something with a team of people who are also equally as passionate. Before that, I came from a similar startup and I was in a similar role. I've always been in an operational role working with the executive teams in both companies and helping with culture and cultural initiatives and events and just making sure that the executive team operates smoothly. When I saw Cents, I realized that it was pretty much everything I was doing at my last company, but the opportunity seemed so amazing. I met the people and I was like, "I need to join this company because of them."
Q. What is your proudest career moment and why?
My proudest career moment would be at the first company that I worked for. I had never been to a trade show before and got tasked with basically building up our booth from ground zero. Doing that and actually showing up at the event and then going live, meeting with customers, and gaining prospective customers from it was amazing. I felt very proud and accomplished and I thought it was amazing to have that kind of ownership and ability to just take control of a situation. Another proud moment was when I first joined Cents. I'd only been here for two or three weeks when we had our first company offsite. That experience of having the whole team here together was amazing. I've never been so proud of our company and team.
Q. What advice would you give to your younger self?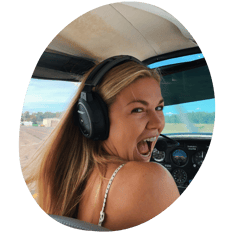 Say yes to a lot. Try new things. Try a bunch of things. You never know what's going to interest you and where your passions may lie. Don't be afraid to try something and fail at it. I think there are a lot of really valuable lessons in failure and people often hold back from doing things because they're scared to fail. But those are some of the moments where you have the most personal self-growth. Utilize your network, build strong relationships, maintain a good reputation, and just live a full life.
Q. A typical weekend for me is…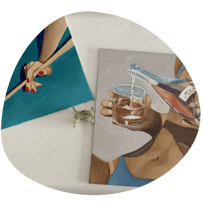 I try to pack in time with my friends on the weekend. I moved to New York two years ago and living here has never gotten old, it's still a new and exciting city for me. I'll spend time with friends, exploring the city, and going out to new places to eat. If I can find some live music, then I will do that. Dancing is a staple. I try to go dancing at least one night every weekend. I love to paint, so I will spend some time doing that. Then, I'll watch a TV show.
Q. What advice do you have for prospective Cents candidates?
Try the company that excites you and that you share values with. Once you're on board with that company, don't be afraid to get your hands dirty and give your all. Don't ever work just within the limits of your job offer or your job description. Don't deny things because it's not your domain. Do more when and where you can.
Looking to join a team of innovative, dynamic, and creative individuals? Check out our careers page to learn more about us and view our open positions! We're growing fast and are always looking for new talent to help us revolutionize the laundry industry.