This month, we are ecstatic to feature our Customer Success Manager, Shanin Arteaga! Shanin has a natural talent for creating long-lasting and meaningful connections with all of our operators and ensuring their experience is top-notch here at Cents. We chatted with her this week to learn a little bit more about her journey as a CSM, her adorable daughter, Alana, and what she has in her carry-on for her trip to the moon! 🚀

Q. What gets you out of bed every morning?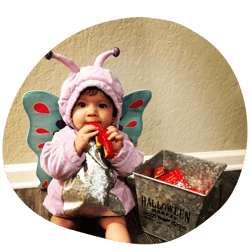 My one-year-old daughter. Her name is Alana and she is literally my alarm clock. But she is also my heart and soul, so not only does she get me out of bed physically, but emotionally. Before I had my daughter, I think what got me out of bed (and mostly still does) is working directly with customers. I love connecting with people and love that I get to talk to people from different walks of life. As a Customer Success Manager, I feel so lucky that I am able to work and speak with operators whose businesses are their livelihood. Getting to connect with them on that level and see their successes is what makes me want to go to work every single day.
Q. What makes Cents different from other places you've worked?
Cents makes me feel like I have a lot of freedom and flexibility. Freedom of voicing my opinion and knowing that someone's going to hear it. Maybe it's not the answer that I want back, but at least they took time to hear what I have to say. Also, knowing that I have the flexibility to make big changes in the company. It could be because we're a startup, but I have a feeling our culture will last a really long time… even when we're 5,000 employees.

Q. What has your career path looked like?
At my previous company, I was an individual contributor then eventually promoted to a manager. I really got to see how crazy the transformation from being a peer to someone's boss was, but it was the best learning experience I've ever had and that is how I continue to lead today. As a leader, I am their friend first and then their boss after all while striving to help each of my reps grow in work and life.


Q. What is your proudest career moment and why?
That's a really good question. I've had multiple customers request me to be their direct point of contact and it just brought so much pride to me knowing that the service provided in that one instance impacted the customer enough to want to work directly with me through their entire lifecycle. In my career and especially in customer service, being known with only a good connotation is always something I'll be proud of.
Q. A typical weekend for me is…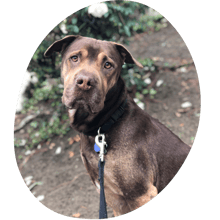 I'm a homebody, so the downtime during the pandemic was right up my alley. As long as I have my husband, daughter, and dog (Opie, Shar Pei/Lab). If I could just sit on the couch with all of them, that would be my dream weekend. On the other hand, both my husband and I were athletes so if we're not at home watching sports on TV we are usually out cheering on our teams!
Q. If you could switch your job with anyone else within Cents, whose job would you want?
Nobody, I love customer success. I feel like I'm one of the luckiest ones on our team that gets to consistently talk to our end users. I love it more than I can express!
Q. Tell us one thing people don't know about you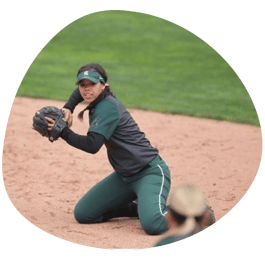 One thing that people may not know about me, is that I was an athlete for almost 20 years. I played softball competitively and had a college scholarship, so I'm super competitive. I compete with someone (anyone!) on a daily basis, even if they don't know I'm competing with them. My husband and I race to the kitchen all the time, so needless to say, competitiveness is in my blood!
Q. What advice do you have for prospective Cents candidates?
From the outside looking in, I think you can see that we have a lot of young, brilliant people working at Cents. But it's a lot of hard work. It's fun and we all have fun together, but I have never worked harder before in my life. Perhaps our "kumbaya" sets the bar really high.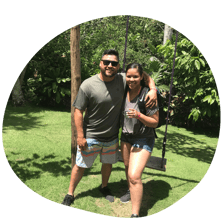 Q.What is your Motto or personal mantra/Words to live by?
You can do anything that you set your mind to. I think that people push themselves to what seems like a "limit" and then they realize "Oh, I could go even further!" So I continue to give myself daily reminders that 'you will go as far as your mind takes you.'


Looking to join a team of innovative, dynamic, and creative individuals? Check out our careers page to learn more about us and view our open positions! We're growing fast and are always looking for new talent to help us revolutionize the laundry industry.