If you're looking for ways to expand your laundromat business, then you're in luck. There are many different strategies you can use to grow your business and increase profits. In this blog post, we will explore how to get noticed through a laundry business marketing strategy and how to implement three of the most popular methods for expanding your business that will help you reach a larger customer base and boost revenue. Whether you're just starting or you've been in the business for a while, read on for some valuable tips!
1. Build a laundry business marketing strategy
For an industry that relies so heavily on local markets and word-of-mouth, a laundry business marketing strategy is one of the biggest factors in reaching new customers and expanding your business. This is especially important if you are expanding into new markets and locations or adding new services to your business. You need to let people know you exist and that you offer great services. There are many ways to market your business, but it's key to make a cohesive strategy. Whether you're using traditional methods such as print ads, flyers, and postcards or more modern methods such as social media, email marketing, and text message marketing, you should set clear goals and collect data to find out what works for your laundromat and what doesn't.
Regardless, you'll probably spend a lot of time on your digital presence — your website, your social media, etc. The internet is the fastest and most frequent way that potential customers will discover your laundromat, and you need to meet them there to win their business.
Improve your digital presence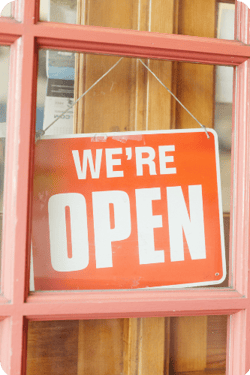 There are a number of ways to get an online presence for your business. You can start by creating a website for your laundromat. This website can include information about your business, your locations, your services, and even coupons or discounts to attract new customers.
In addition to having a website, you should also make sure you are listed in all of the major online directories. This includes Google My Business, Yelp, and Bing Places for Business. These online directories will help your laundry business show up when people are searching for laundromats in your area.
Another great way to get an online presence is to create social media accounts for your business. Facebook, Twitter, and Instagram are all great platforms to use to connect with potential and current customers.
Make the most of your change
Whenever you add a differentiator to your laundromat, whether it's new laundry equipment, a service, or a promotional offer, it's vital to draw attention to those items — if you don't make it clear to potential customers that you've added, say, a new laundry service, they won't know to show up for it. Whether you do it with Google ads or traditional marketing methods and materials, you need a laundry business marketing strategy to make sure the effort you put into improving your business is communicated to existing customers and new faces alike.
With that being said, let's move on to the three most popular ways to grow your laundromat.
2. Adding additional services
If you want to expand your laundry business, consider adding additional services. Adding additional services is not only a great way to stand out against your competitors but also a great way to offer more convenience and service to your customers. A few popular services include:
Dry-Fold

Wash-Dry-Fold

Pickup and Delivery

Hybrid Laundromat (adding a Cafe, Bakery, Bar, etc.)

Convenience Store

Vending Machines
3. Adding additional locations
Another great way to expand your laundry business is by broadening your market reach. This can be done by opening new locations across town, in other cities, or even in other states. Opening a new location can be a great way to grow your business. Just make sure you do your research and plan accordingly! It's a big undertaking, but it can have equally big returns.
4. Investing in technology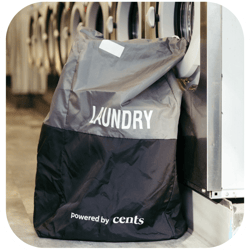 Technology can help with the management of your laundry business. Laundry technology has come a long way in the past few years, and it is making a huge difference in the way that laundromat owners run their stores. There are now software programs that can help with scheduling, payments, inventory, and even marketing.
You can increase the efficiency of your laundromat with a system like Cents, which makes it easier to implement additional services, open new locations, and bring on more staff to help manage your business. These systems are user-friendly and not only provide an extra level of convenience to the owner but also to your customers.
Cents business management system has many features that can help expand your business, such as:
Advanced Point of Sale

Business Management

Machine Integration

Pickup and Delivery

Gig Economy Support
5. Expanding your laundry business
Expanding your laundromat business can be a great way to increase profits and bring in more customers. If you're looking to expand your laundromat business, Laundromat Resource can help. Check out all our resources, including our forums, and see how others are expanding their businesses.
If you're looking for technology to help manage your laundry business, schedule a demo with Cents today to learn how we can help streamline operations and improve efficiency at your business.
Jordan Berry is the mind behind LaundromatResource.com, which aims to help clients learn about and break into the laundry industry. Jordan Berry's 2 Cents is a spin cycle on our proverbial customer education machine that we like to run whenever we can. Keep an eye out for more of his featured input in the future!